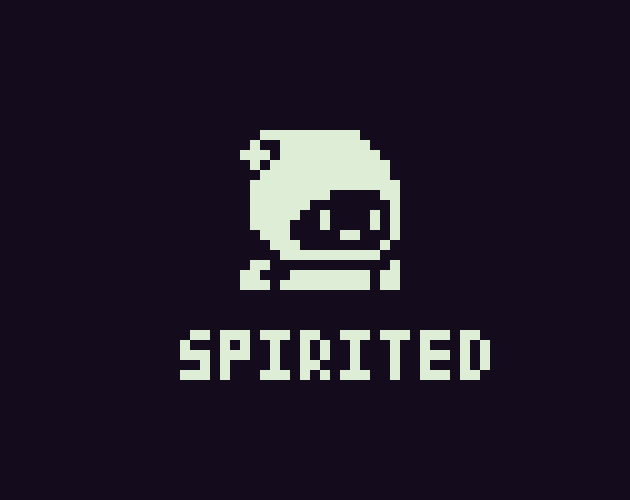 Spirited
This is my entry for Sprint Lisp Game Jam 2021. Written in Fennel lisp using TIC-80.

The duo world of Spirited has two major worlds - The Dark Side and The Light Side, connected by The Bridge of Eternity. Though The Dark Side is full of dungeons and traps, it is the safer place of the two. The Light Side, though bright and beautiful, is quite a dangerous place. Creatures inhibiting The Light Side are tough as hell (and sometimes very mean) in order to survive. Traveling between the worlds is sometimes dangerous too. The last thing you want is to get lost in the In-between Space.
The story is about two friends, Spirit and Ed, who got stuck together in the duo world.

Control:
Arrow keys to move
Z to interact with NPCs and to confirm
X to cancel
Download
Click download now to get access to the following files:
Comments
Log in with itch.io to leave a comment.
loved the music and the dialogue!
I liked the game, thank you for sharing it and .. its source code too !
Thank you for playing my game! Yes, the source code is available but I'm a bit embarrassed to share it before I clean it up :P